Sign up with beWanted and access the full profile from Agustín ¡It's free!

Create a process

Search for the best

Invite your candidates

Contact with them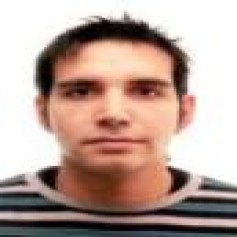 Agustín T. P.
Madrid

,

Spain
Studies
Ingeniería Técnica Industrial
Universidad Autónoma de Madrid
| January 1970 - September 2011 |
Average grades: 6.39
Certificado de profesionalidad: Gestión y control de plantas químicas.
Universidad Politécnica de Madrid
| January 1970 - Currently |
Average grades: 7.50
Experience
Personal técnico de I+D+i - Instituto de Estructura de la Materia (CSIC)
February 2011 - April 2011 | Spain, Madrid
Auxiliar de almacen - Frivegar S.A.
March 2014 - April 2014 | Spain, Madrid
Técnico de I+D - Instituto de Ciencias de la Construcción (CSIC)
April 2011 - September 2011 | Spain, Madrid
Técnico de I+D - Centro Nacional de Investigaciones Metalúrgicas (CNIM)
July 2012 - August 2012 | Spain, Madrid
Languages
English | High, (2014) (B2) First Certificate in English, Exa