Sign up with beWanted and access the full profile from Ana ¡It's free!

Create a process

Search for the best

Invite your candidates

Contact with them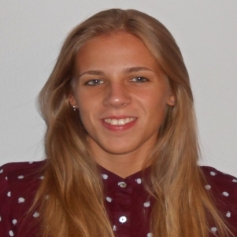 Studies
Graduada en Relaciones Laborales y Recursos Humanos
Universidad de Huelva. Facultad de Ciencias del Trabajo
| September 2009 - October 2013 |
Average grades: 7.68
Máster Universitario en Profesorado en Enseñanza Secundaria Obligatoria y Bachillerato, Formación Profesional y Enseñanzas de Idiomas
Universidad de Sevilla
| November 2014 - July 2015 |
Average grades: 8.00
Experience
Personal Técnico de Apoyo al Dpto. Formación - Atlantic Copper, S.L.U.
February 2013 - August 2013 | Spain, Huelva
Técnica Colaboradora del Dpto. Formación - Empresa Nacional de Residuos Radiactivos, S.A.
November 2013 - October 2014 | Spain, Madrid
Languages
English | Medium, Nivel B1, acreditado por UCLAN (Universidad d