Sign up with beWanted and access the full profile from Clara ¡It's free!

Create a process

Search for the best

Invite your candidates

Contact with them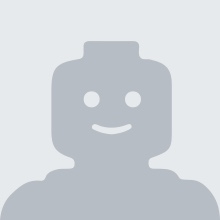 Clara C. C.
Madrid

,

Spain
Studies
International MBA (Business & Marketing Management -impartido en inglés-.
Escuela Superior ESERP Fundación Universitaria
| January 1970 - June 2013 |
Average grades: 8.00
Licenciado en Traducción e Interpretación
Universidad de Salamanca  
| January 1970 - June 2012 |
Average grades: 7.00
Experience
Consultant en departamento de comunicación y - Inspiring Benefits S.L.
March 2013 - September 2013
Coordinadora de proyectos. Secretaría, Gabine - Asociación Española de Directores de Recursos Humanos
February 2013 - March 2013
Organización. Acreditaciones - 56 y 57 SEMINCI (Semana Internacional de Cine de Valladolid)
October 2011 - October 2012
Profesora de Clases Particulares de alemán, y - Autónomo
June 2005 - September 2013
Recepcionista para británicos - Venturismo SCP
June 2004 - September 2005
HR & Vendor Manager - Noraktrad
September 2013 - March 2014
Languages
German | Medium, Licenciatura en Traducción e Interpretación (
English | Native, Licenciatura en traducción e interpretación (
French | Basic, 3 años de instituto
Italian | Medium, Licenciatura en traducción e interpretación (
Dutch | Medium, 4 cursos intensivos de filología alemana (niv
Portuguese | Basic, 2 cursos filología hispánica