Sign up with beWanted and access the full profile from Diego ¡It's free!

Create a process

Search for the best

Invite your candidates

Contact with them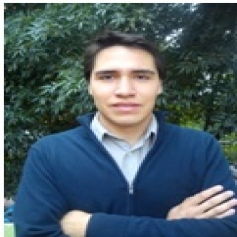 Diego M. S.
Miguel Hidalgo

,

Mexico
Studies
Preparatoria con especialidad en electrónica. BAC Sti Electronique.
LICEO FRANCO MEXICANO . Lycée Franco-Mexicain
| June 2007 - June 2011 |
Average grades: 8.00
Ingeniería en Aeronautica - Operación del transporte aéreo.
Instituto Politécnico Nacional (IPN)
| January 2012 - December 2016 |
Average grades: 7.50
Experience
Young International Specialist / Intern / Tra - DHL EXPRESS México
January 2015 - January 2016 | Mexico, Distrito Federal
Prácticante - TECNAVIX
October 2016 - December 2016 | Mexico, Distrito Federal
Languages
English | High, First Certificate of University of Cambridge
French | High, Diplôme Du Baccalauréat Général – Série Scien