Sign up with beWanted and access the full profile from Guadalupe ¡It's free!

Create a process

Search for the best

Invite your candidates

Contact with them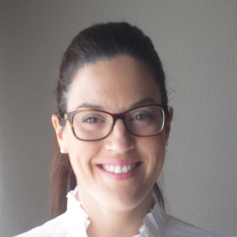 Guadalupe G.
Madrid

,

Spain
Studies
Diplomatura de Magisterio en Educación Infantil
Universidad Autónoma de Madrid
| October 2006 - June 2010 |
Average grades: 8.50
Licenciatura en Psicopedagogía
Universidad Complutense de Madrid
| October 2012 - February 2015 |
Average grades: 8.70
Máster en Formación de Profesorado de Secundaria, Formación Profesional y Enseñanza de Idiomas. Especialidad Orientación Educativa.
UNIVERSIDAD INTERNACIONAL DE LA RIOJA
| February 2015 - January 2018 |
Average grades: 9.00
Experience
Titular de Aula - Colegio Senara
September 2010 - June 2012 | Spain, Madrid
Profesora de Apoyo en Infantil. Estancia prác - Colegio Peñalar
September 2012 - March 2013 | Spain, Madrid
Psicopedagoga - Gabinete Psicopedagógico INL
May 2013 - September 2014 | Spain, Madrid
Asesora Pedagógica - IPPEX
October 2014 - January 2018 | Spain, Madrid
Psicopedagoga - Profesional Independiente
September 2014 - January 2018 | Spain, Madrid
Profesora de inglés - Projardín
October 2007 - March 2008 | Spain, Madrid
Profesora de apoyo, modalidad bilingüe - Colegio San Patricio
September 2006 - June 2007 | Spain, Madrid
auxiliar de aula - Kid´s Garden
September 2005 - June 2006 | Spain, Navarra
Languages
English | High, 3º CURSO EOI