Sign up with beWanted and access the full profile from Helena ¡It's free!

Create a process

Search for the best

Invite your candidates

Contact with them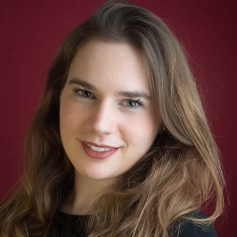 Helena B. L.
Barcelona

,

Spain
Studies
Grado en Medios Audiovisuales
Universidad Politécnica de Catalunya  
| September 2011 - June 2015 |
Average grades: 6.70
Máster Universitario en Ficción en Cine y Televisión. Producción, Guión y Realización.
Universidad Ramón Llull  
| October 2015 - Currently |
Average grades: 0.00
Experience
Voluntària - 15º Campeonato Mundial de Natación BCN2013
July 2013 - July 2013 | Spain, Barcelona
Voluntària - Campeonato Mundial FIRS de Patinaje Artístico Reus 2014
September 2014 - October 2014 | Spain, Tarragona
Monitora - Group Leader - Interway - STS
July 2014 - July 2014 | Ireland, Dublin
Monitora - Group Leader - Interway - STS
July 2015 - July 2015 | United Kingdom, England - East
Entrenadora de Patinaje Artístico - EsportViu
September 2008 - June 2015 | Spain, Barcelona
Jurado Joven (Sección Oblicua) - Mecal, Festival Internacional de Cortometrajes y Animación de Barcelona
March 2014 - March 2014 | Spain, Barcelona
Videografía Nupcial - Freelance
September 2014 - December 2015 | Spain, Barcelona
Ayudante de producción (Prácticas) - Clack Produccions Culturals
February 2015 - June 2015 | Spain, Barcelona
Ayudante de producción y guión (Prácticas) - Igluuu Studio
November 2015 - March 2016 | Spain, Barcelona
Directora de Producción - Cortometraje 'Antropofobia'
March 2016 - Currently | Spain, Barcelona
Languages
English | High, (2012) (C1) Advanced Certificate in English