Sign up with beWanted and access the full profile from Ivan ¡It's free!

Create a process

Search for the best

Invite your candidates

Contact with them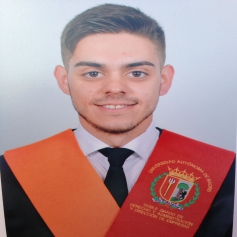 Studies
Derecho y Administración y Dirección de Empresas
Universidad Autónoma de Madrid
| September 2010 - June 2016 |
Average grades: 7.70
Máster en Contabilidad Superior y Auditoría de Cuentas.
Universidad Pontificia Comillas ICADE-ICAI
| September 2017 - Currently |
Average grades: 8.00
Experto en Personal Finance, Inversiones y Análisis Financiero.
Constanza Business & Protocol School
| January 2017 - July 2017 |
Average grades: 9.00
Experience
Front Office - HOTUSA - EXE PARIS CENTRE
June 2014 - August 2014 | France, Paris
Project Manager - Bos Consulting
March 2015 - August 2015 | Spain, Madrid
Inside Sales Specialist - Ajoomal Asociados
November 2016 - January 2017 | Spain, Madrid
FX Swap Trader - BBVA (C&IB)
January 2017 - Currently | Spain, Madrid
Auditor - EY
September 2017 - Currently | Spain, Madrid
Languages
English | High, 6.0 IELTS
French | Basic, Erasmus Francia
Italian | Medium, Experiencia Erasmus en Italia