Sign up with beWanted and access the full profile from Luis ¡It's free!

Create a process

Search for the best

Invite your candidates

Contact with them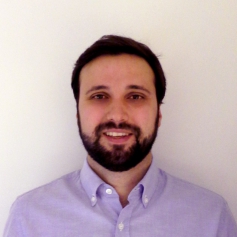 Studies
Ingeniero de Caminos, Canales y Puertos
Universidad Politécnica de Madrid
| October 2005 - January 2015 |
Average grades: 6.18
Curso de Experto en Gestión y Administración de Empresas "MBA Express" en la Fundación Agustín de Betancourt E.T.S.I. C.C.P. (150 horas).
Universidad Politécnica de Madrid
| February 2015 - Currently |
Average grades: 9.00
Curso de Project Management con la Norma ISO 21500 Project Management y la Guía del PMBOK® de PMI®
Universidad Politécnica de Madrid
| November 2014 - December 2014 |
Average grades: 9.00
Experience
Becario en el Área de Metro y Metros Ligeros - Consorcio Regional de Transportes de Madrid
January 2015 - Currently | Spain, Madrid
Ayudante de jefe de obra - Muro Milan
June 2012 - August 2012 | Mexico, Distrito Federal
Jefe responsable de 90 niños y 10 monitores - Campamento Virgen del Recuerdo (Veranos)
June 2005 - June 2011 | Spain, Segovia
profesor particular - De Matemáticas y Dibujo Técnico (Bachillerato)
October 2007 - June 2009 | Spain, Madrid
Creación de una empresa sin ánimo de lucro. - Fundación Junior Achievement
November 2003 - May 2004 | Spain, Madrid
Programa jóvenes titulados - Leroy Merlin
March 2016 - Currently | Spain, Madrid
Coordinador de 53 personas en Tranvía Bahía d - Logirail
March 2017 - Currently | Spain, Cádiz