Sign up with beWanted and access the full profile from Miguel Ángel ¡It's free!

Create a process

Search for the best

Invite your candidates

Contact with them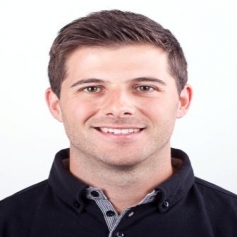 Miguel Ángel E. R.
Gandia

,

Spain
Studies
Máster en Energías Renovables y Eficiencia Energética. Gestión de proyectos de instalaciones energéticas.
Instituto Tecnológico de la Energía
| September 2014 - Currently |
Average grades: 9.50
Ingeniería Técnica Industrial Eléctrica
Universidad Politécnica de Valencia
| September 2009 - December 2012 |
Average grades: 7.00
CFGS en Electricidad y Electrónica.
Escuelas Profesionales de Artesanos
| September 2006 - July 2008 |
Average grades: 8.00
Eficiencia Energética Industrial
Colegio de Ingenieros Técnicos Industriales
| January 2014 - March 2014 |
Average grades: 9.00
Curso Superior en Eficiencia Energética
Asociación Española de la calidad en la edificación ASECE
| January 2013 - September 2013 |
Average grades: 9.00
Especialista en proyectos de iluminación interior y exterior. Dialux. Dialux EVO. RElux.
Consejo General de la Ingeniería Técnica Industrial COGITI
| September 2013 - December 2013 |
Average grades: 9.00
Curso Superior en Optimización Tarifaria desde las TUR hasta 6.1
COGITI
| July 2013 - September 2013 |
Average grades: 9.00
Autómatas para aplicaciones Industriales
COGITI
| September 2013 - January 2014 |
Average grades: 8.00