Sign up with beWanted and access the full profile from Rodrigo ¡It's free!

Create a process

Search for the best

Invite your candidates

Contact with them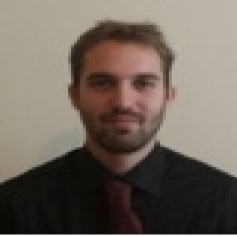 Rodrigo L. M.
Madrid

,

Spain
Studies
MBA y Master Comercio Internacional
IMF/ UCJC
| February 2015 - Currently |
Average grades: 7.00
Grado de Economía
Universidad Carlos III de Madrid
| September 2008 - July 2013 |
Average grades: 6.35
ERASMUS
University of Economics WU Wien
| September 2010 - January 2011 |
Average grades: 7.00
Community Manager
Asociación Española de Profesionales de Social Media
| November 2014 - February 2015 |
Average grades: 8.00
Título de Bachillerato Europeo
European School of Brussels III, Brussels (Bélgica)
| September 1996 - July 2007 |
Average grades: 8.34
Experience
VENDEDOR-GERENTE - Negocio propio venta en ferias:Importación de productos españoles a Austria, y posterior venta de dichas especialidades españolas (vino, jamón ibérico, queso, patés, aceites etc.) en ferias en toda Austria y parte de Alemania. Asimismo participación en foodMarkets y servicios de catering.
July 2015 - January 2016 | Austria, Wien
Internacional Sales Department - Adecco:Prestar apoyo en la coordinación y gestión de pedidos internacionales. Funciones: - Soporte Administrativo/a: cotejo, registro y mantenimiento de la información en bases de datos (Creación de BBDD en Excel). - Punto de contacto e intermediario entre el cliente y la delegación durante la gestión del servicio (Contacto inicial: recopilación datos del servicio - necesidades del cliente. Transmisión información a la delegación implicada. Verificación situación financiera de las empresas que solicitan el servicio. Registro en sistema de todos los pedidos) - Presentaciones en Power-Point del Dpto. Internacional - Consulta y extracción de datos mediante aplicación interna para solicitar informes sobre tarifas, nº horas, etc.
January 2015 - June 2015 | Spain, Madrid
Emprendedor - Emprendimiento empresarial
October 2013 - June 2014 | Spain, Madrid
COMERCIAL - Comercial-Freelance en alimentos (vinos y aceite):Exportación al Benelux (principalmente a Luxemburgo y Bruselas); negociación con proveedores, realización de campaña publicitaria, y distribución de productos. ( vino "Yllera" y aceite "La Laguna de Fuente de Piedra").
September 2013 - December 2013 | Belgium, Bruxelles
Administrador adjunto - Centre de belleza y salud Marian:Gestión administrativa, económica/contable y de personal (10 trabajadores), reclutamiento, control de pedidos y calculo de resultados.
June 2011 - August 2012 | Luxembourg, Luxembourg
CAMARERO - Wiener Wiesn: Experiencia en grandes eventos (hasta 1700 personas/ 60 horas por semana) por ejemplo, en el Colegio Mayor Chaminade (Madrid) y en el octoberfest
June 2006 - August 2010 | Spain, Málaga