Sign up with beWanted and access the full profile from Rosa Helena ¡It's free!

Create a process

Search for the best

Invite your candidates

Contact with them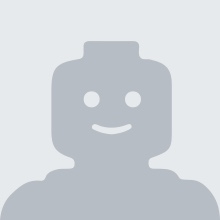 Rosa Helena P. E.
Valencia

,

Spain
Studies
Licenciatura en Biología
Universidad de Valencia
| September 2003 - June 2006 |
Average grades: 6.30
Máster Universitario en Formación de Profesorado de Educación Secundaria Obligatoria y Bachillerato, especialidad Biología y Geología.
Universidad Internacional de La Rioja (UNIR)
| September 2013 - May 2015 |
Average grades: 6.11
Master Biodiversidad Conservación y Gestión Ecosistemas
Universidad del País Vasco
| September 2012 - Currently |
Average grades: 7.00
Experience
TECNICO DE MEDIO AMBIENTE - Diputación General de Aragón
November 2009 - December 2014 | Spain, Teruel
PROFESOR - Zima centro estudios S.L.
October 2008 - January 2009 | Spain, Valencia
PROFESOR - Clase Oberta
April 2008 - June 2008 | Spain, Valencia
COORDINACIÓN DEL PERSONAL - SEO-BirdLife
January 2009 - June 2012 | Spain, Teruel
TECNICO DE MEDIO AMBIENTE - SODEMASA
September 2009 - October 2009 | Spain, Teruel
Peón - Grupo Tragsa
March 2010 - September 2010 | Spain, Teruel