Sign up with beWanted and access the full profile from Sara ¡It's free!

Create a process

Search for the best

Invite your candidates

Contact with them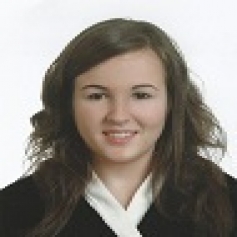 Studies
LICENCIATURA EN ADMINISTRACIÓN Y DIRECCIÓN DE EMPRESAS
Universidad de Valencia
| January 2018 - Currently |
Average grades: 8.24
Experience
AUDITORÍA EXTERNA - Juan Carlos Tomás Auditores, S.L.
October 2013 - February 2014 | Spain, Valencia
banca - Deutsche Bank
July 2011 - September 2011 | Spain, Valencia
Administración - Air Services Management, S.L.
January 2011 - April 2011
CONSULTORIA I+D - Biconsulting
May 2014 - January 2018 | Spain, Valencia
Languages
English | Medium, (B1) Escuela Oficial de Idiomas