Sign up with beWanted and access the full profile from Sara ¡It's free!

Create a process

Search for the best

Invite your candidates

Contact with them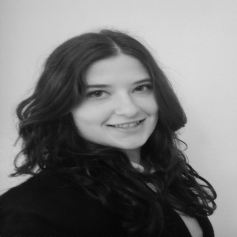 Studies
Licenciada en Psicología
Universidad Autónoma de Madrid
| September 2006 - May 2012 |
Average grades: 6.56
. "Especialista en Mediación: Ámbitos de actuación y técnicas aplicadas a la resolución de conflictos".
Universidad Complutense de Madrid
| September 2012 - July 2013 |
Average grades: 10.00
Grado de Derecho
Universidad Nacional de Educación a Distancia
| October 2012 - Currently |
Average grades: 6.50
Experience
Psicóloga: Orientación a familias y padres en - Despacho de abogados "Ability Abogados"
February 2014 - Currently | Spain, Madrid
Psicóloga: Colaboración en Intervención inte - Derivación del departamento de asistencia y promoción de la salud. RRHH Mapfre.
January 2011 - December 2013 | Spain, Madrid
Psicóloga - Equipo de Orientación Familiar. Comunidad de Madrid. INDIS
October 2011 - July 2012 | Spain, Madrid
Monitora O.N.C.E. Actividades de ocio con los - O.N.C.E
July 2011 - Currently | Spain, Madrid
Formadora curso: "El camino de la Mediación" - Centro de Menores Teresa de Calcuta
August 2014 - August 2014 | Spain, Madrid
Formadora del taller: "Gestión positiva de co - Centro Penitenciario Soto del Real
December 2012 - June 2013 | Spain, Madrid
Mediadora Penal en colaboración - Asociación APOYO (Juzgados de Instrucción de Plaza Castilla)
October 2012 - July 2013 | Spain, Madrid
Implantación de una Red de Mediación Escolar - Colegio de Educadores de Madrid
June 2014 - Currently | Spain, Madrid
Languages
English | Medium, B1 UNED