Sign up with beWanted and access the full profile from Vera ¡It's free!

Create a process

Search for the best

Invite your candidates

Contact with them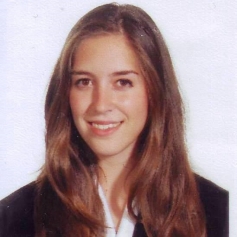 Studies
Ingeniería técnica industrial, esp. Química industrial
Universidad Politécnica de Valencia
| September 2009 - April 2013 |
Average grades: 6.10
Master oficial universitario de Sistemas Integrados de Gestión, Gestión de Calidad, Medioambiente y Prevención de Riesgos Laborales
Universidad Internacional de la Rioja(UNIR)
| March 2015 - Currently |
Average grades: 10.00
Experience
Becario - BETELGEUX S.L.
November 2012 - March 2013 | Spain, Valencia
Dependiente/Cajera - Grupo Inditex
October 2014 - December 2014 | Spain, Valencia
Au Pair - AU PAIR DUBLIN, IRLANDA
July 2013 - November 2013 | Ireland, Dublin
Languages
English | High, (B2) First Certificate in English, Cambridge